Buy Cheap Games Key with bitcoin
It's not a long time that Steam started accepting bitcoin as a payment method to buy Games. Recently bitcoin hits new record high hourly and this huge price fluctuation seems to cause serious problems for a big company such as Steam !
Steam has announced that "As of today, Steam will no longer support Bitcoin as a payment method on our platform due to high fees and volatility in the value of Bitcoin" .
This was not a good news for gamers who are Bitcoin fans too, but this was not a rumor, Bitcoin is not accepted more on Steam and gamers need to use pior ways to buy Games.
The good news is that bitcoin fans are not at the end of the line, and they still can buy games cd key with bitcoin, but How ?!
Many steam games are available on 1stpal.com and you can buy them even at cheaper price than steam using Bitcoin and many other Altcoins.
Also getting up to 10% OFF discount on your orders to buy Cheap Steam Games Key is not impossible.
You can use 1stpal.com Gift Cards to top up your account wallet as you do it on steam store and is known as Steam Gift Card, also Don't miss [HOT DEALs] which will be announced regularly.
Do you need discount Up to 10% OFF on orders to buy Games Cd Key !?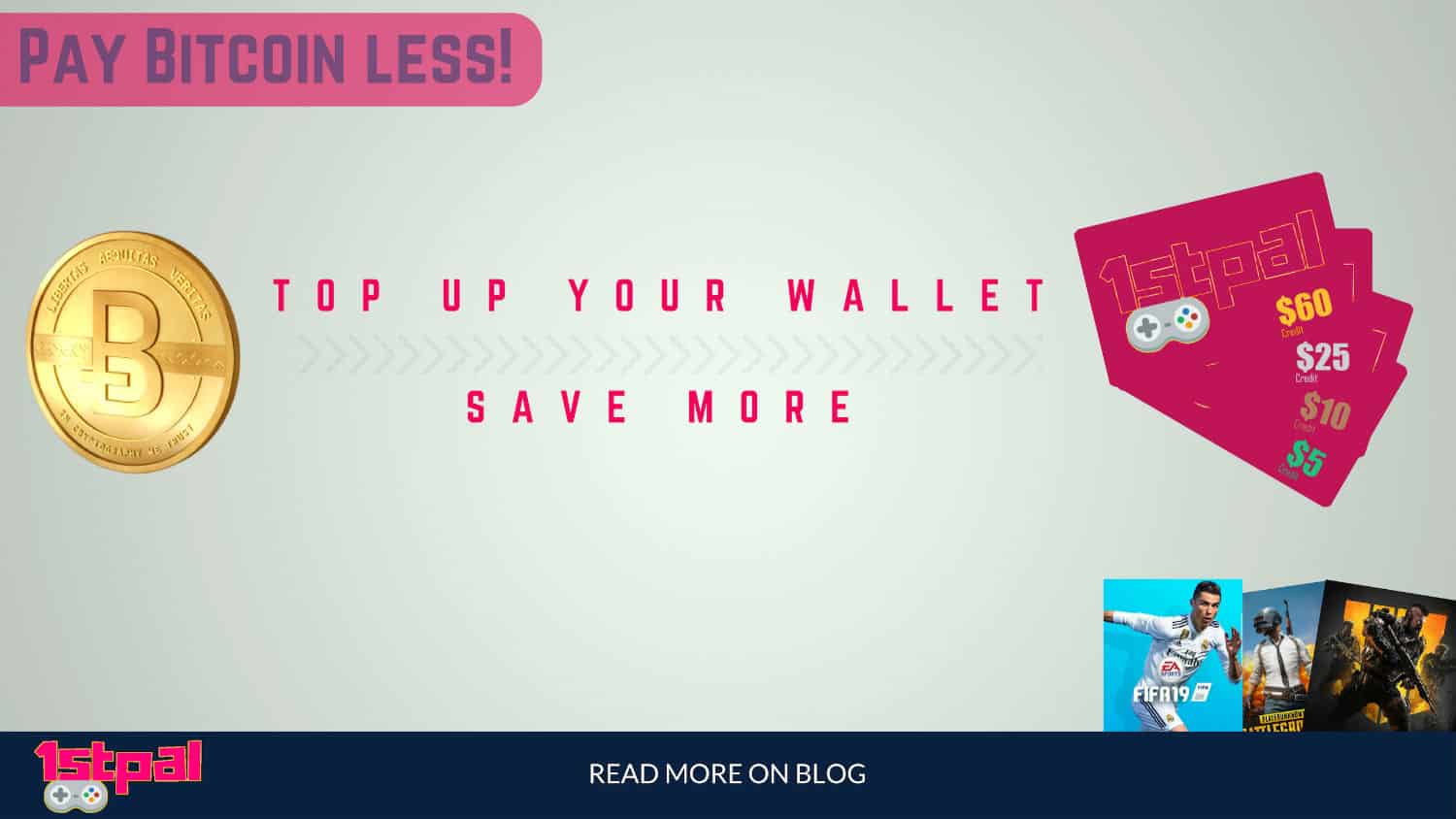 When you order $60 1stpal.com Gift Card to top up your account, you get 10% OFF instantly, it means you pay $54 but your wallet will be credited $60 and you can buy $60. also for other gift cards such as $10 and $25 gift card you can get more than %3 OFF if you don't need $60 Wallet credit for your order.
Every account has a wallet credit that users can top up it and use it only with one-click to complete orders. in other words, it's a feature like Steam Gift card
You can follow us on Twitter, Instagram and Telegram for getting deals, discount codes and announcements for Steam Games Key,
Any more questions about How to Buy Cheap Games Key with bitcoin on 1stpal ? contact us by sending a ticket or a message on Live chat platform.