Description
About the Game
Minimum Requirements
Recommended Requirements
About the Game
BATTLEFIELD 1 REVOLUTION EDITION
Fight your way through epic battles going from tight urban combat in a besieged French city to big open spaces in the Italian Alps or frantic combats in the Arabic sand dunes. Experience large-scale battles as infantry or piloting vehicles on land, air and sea, from the tanks and bikes on the ground, to bi-planes and gigantic battleships.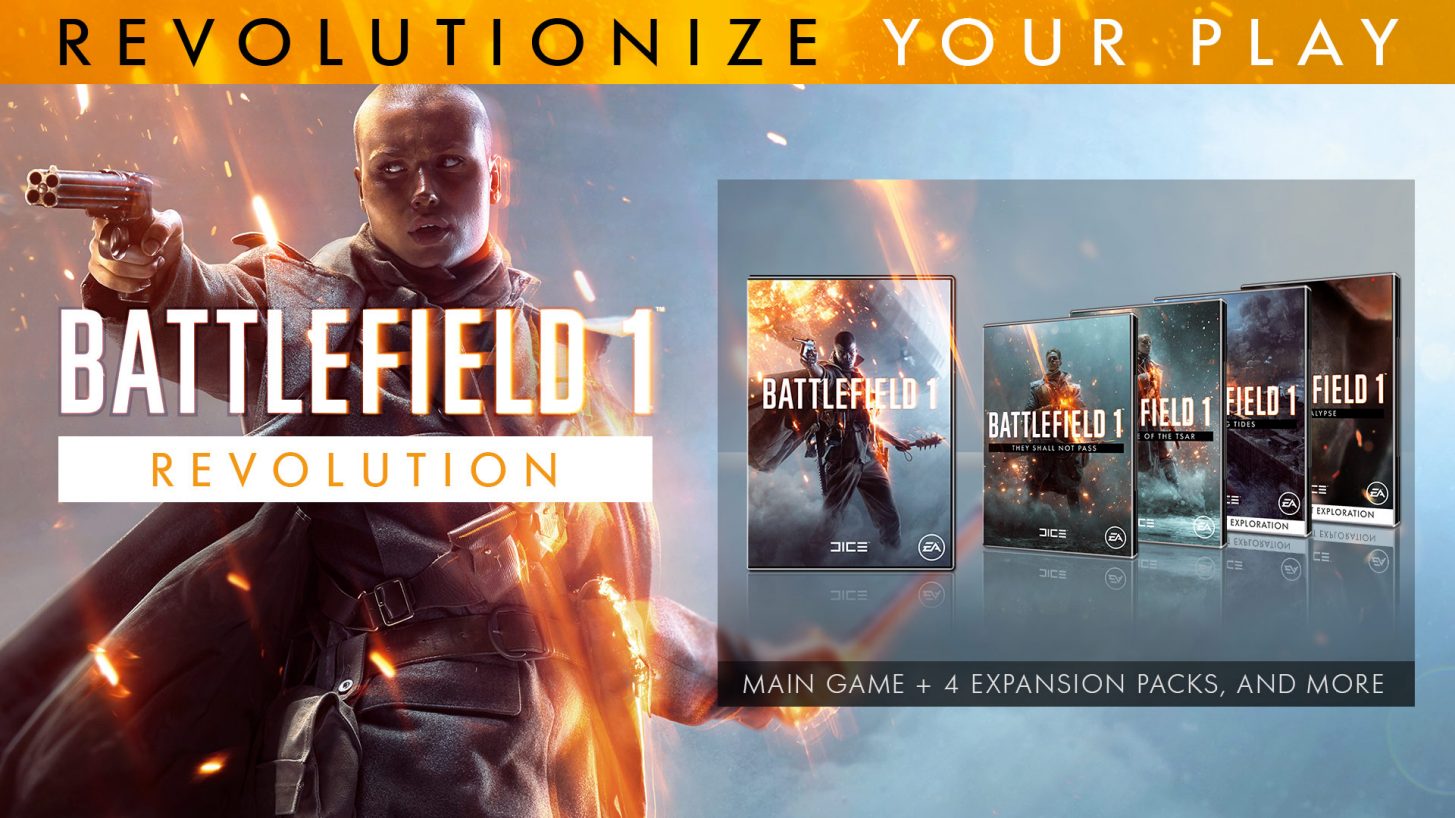 Discover a new world at war through an adventure-filled campaign, or join in epic multiplayer battles with up to 64 players. Adapt your tactics and strategy to the earth-shattering, dynamic environments and destruction.
Any more questions about Battlefield 1 Revolution Edition PC Cd Key ? contact us by sending a ticket or a message on Live chat platform.
Minimum Requirements
Recommended Requirements